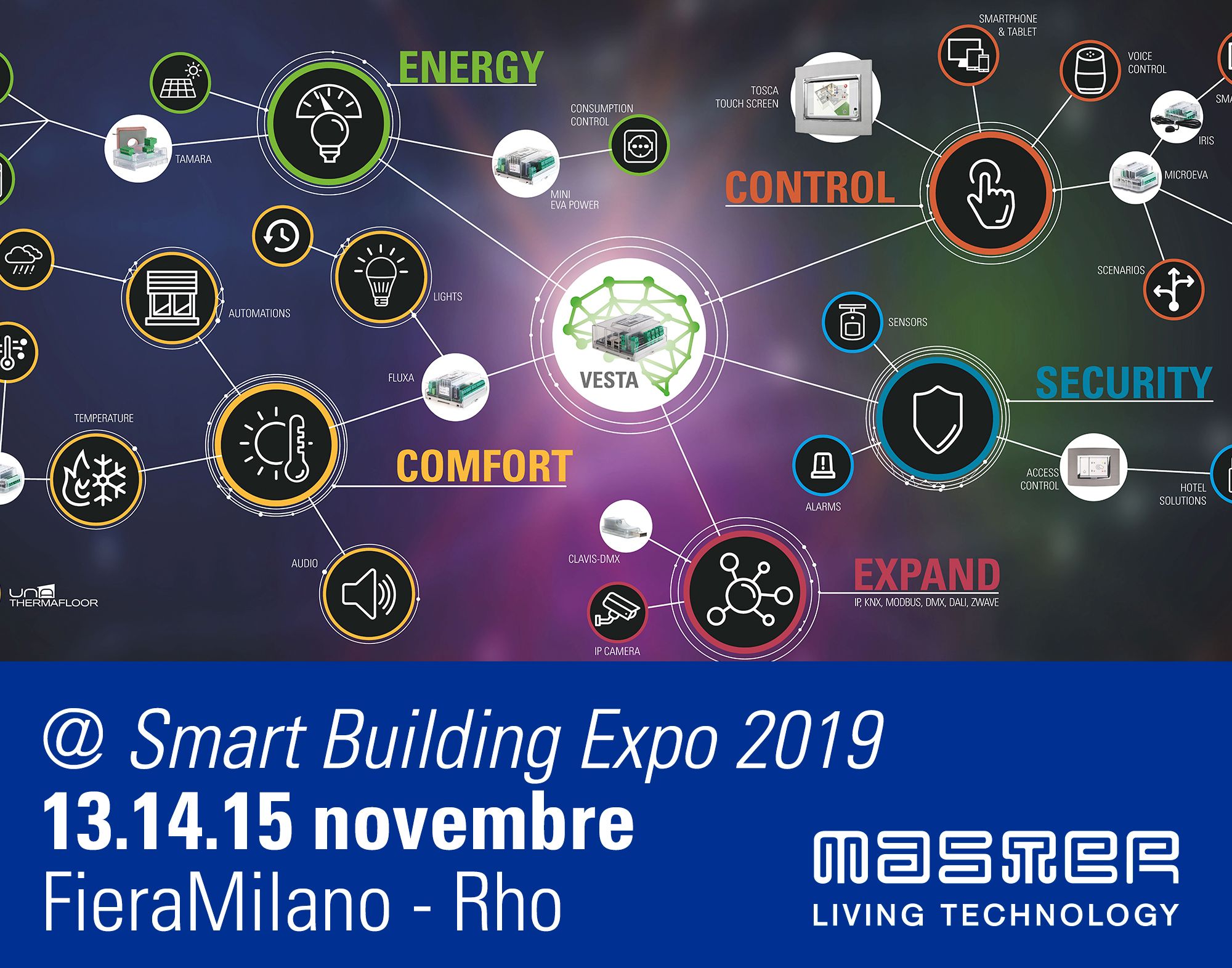 By
master-de
Master exhibits the UNA Automation system at Smart Building Expo 2019, from 13 to 15 November at the Milan-Rho fair. It will be possible to see all the exclusive properties of the UNA Automation system illustrated and functioning, and the integration with the MODO, MIX, Steel modular systems and with the UNA Thermafloor electric floor heating.
The demonstration panel combines the functionality of the UNA boards with real control devices and controlled peripherals: shutters, different types of lights, controls, sockets, thermostats, various types of sensors, IP cameras, photovoltaic panels … all combined with different control functions like the Tosca2 touch screen, tablets, smartphones, smart TVs and voice assistants from Google and Amazon.
During the Master event it will also present the new italian catalog 2020: a unique valuable tool that for the first time encompasses the entire range of Master products, and which will be distributed from mid-November.
Smart Building Expo takes place simultaneously with Security, and in Hall 7 stand E21 F22 it will be possible to see the entire range of Videx intercom systems, of which Master is the exclusive distributor for Italy, and integration with the UNA Automation system.