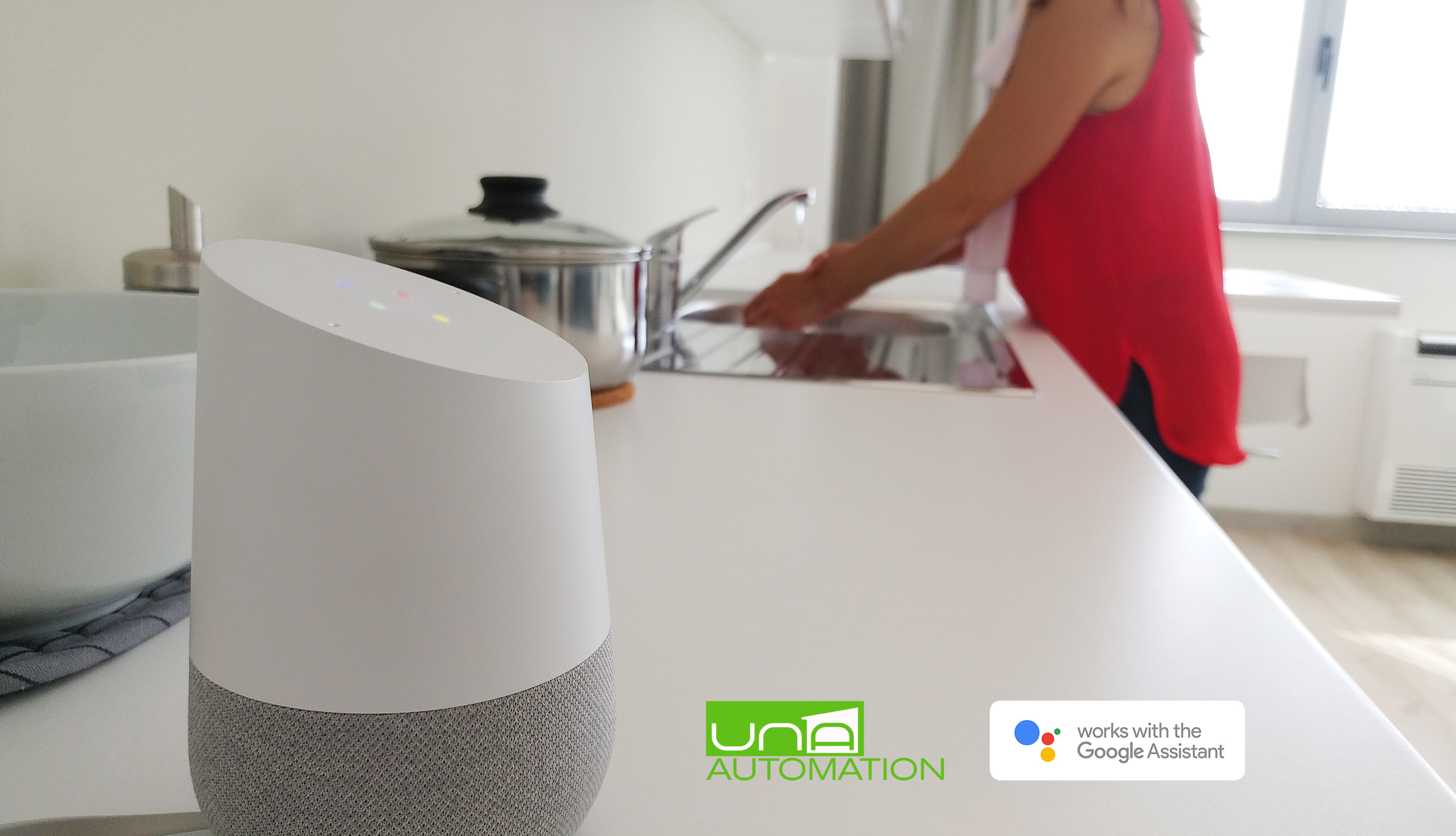 By
master-de
Now your UNA Automation domologic system is compatible with Google Home™, the new home voice assistant signed by Google. At any time, you can say "Hey Google, ask Domotica UNA to turn on the kitchen light", or "Okay Google, ask Domotica ONE to start the garden irrigation" to manage all the functions that the UNA Automation makes available to your home. All in natural language and hands-free, without the need for a smartphone or tablet in your pocket.
Try the experience of having a personal assistant who controls home automation with you, in your place. Everything will be easier, comfortable, fun.
If you have a UNA Automation system connected to SideraWeb and a Google Home device, you can already request the activation of UNA Voice add-in.
Contact the Master's Customer Service for a customized solution on your needs, or come and visit us in our showrooms to discover a preview of this innovative feature.